All about Penguins!
Ages 3-9
Waddle on down and learn all about these adorable feathered friends.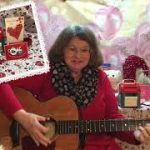 Song with Heart
Premieres Wednesday, February 10 @ 10:30 AM
Ages 2 -6 years
Enjoy a special musical Valentine story time with Miss Dara. This program will be available through February 23rd.
The North Babylon Public Library has recently completed the Sustainable Library Certification Program. This program sponsored by the New York Library Association and the Sustainable Libraries Initiative is the first program of its kind in the world to assist libraries of all types – public, academic, and school – to assess their opportunities to make better choices on behalf of the local and global community.