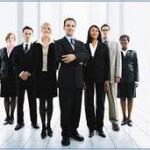 JOB FAIR
Wednesday, May 4th
10 am – 1 pm
Looking for work?
Do you want to explore new opportunities? Come to the Library
to meet local Job Recruiters.
Please bring your resume.
Dress for success.
No registration necessary
The following companies are currently scheduled to participate: ACLD, ACS Home Care, Aflac, Beacon Therapy Services, Bright Star Care, Catholic Charities, Coldwell Banker, DDI, East West Industries, JBC Platform, LI Housing Services, Mercy Haven, National Recruiting Group, NY Community Bank, NY Life Insurance, Prudential, Randstad, Suffolk County Civil Service, TFCU, The Odyssey Group, Urban League Mature Workers Program, US Navy, Winston Staffing and possibly others.
.