Long Island Educational Opportunity Center Visit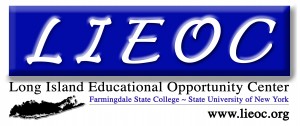 Thursday, February 22nd
from 10 am to 5 pm
A representative from the Long Island Educational Opportunity Center will be in the Library with information about their programs and services.
No registration required, just stop by!

About the LIEOC :

The LIEOC collaborates with higher education, business, industry, government, and its communities, to create a skilled workforce that remains competitive and vibrant in a global economy. We offer a variety of programs at our three locations that can include the following: Allied Health Education, Business Careers and Technology, Adult Basic Education, College Preparation, High School Equivalency (HSE), English for Speakers of Other Languages (ESOL), and creative design opportunities through our Entrepreneur Technology Center's Visual Technology Program. In addition, we offer over 32 occupational, academic, and self-development courses at our ATTAIN labs located at Brentwood and Hempstead.