DISCOUNTED TICKETS
You choose the day! There is a LIMITED supply of discount general admission tickets.
Tickets are available for:
The American Museum of Natural History. Tickets can be redeemed for free general admission and one special exhibition, film or live animal exhibition of your choosing.

NY Botanical Garden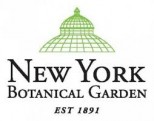 Patrons may purchase a maximum of 4 tickets per family. These tickets are available for North Babylon Library cardholders only with an Adult library card. For more information please call the Library at 669-4020.