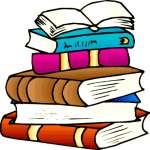 March/April
Adult program registration is underway. Visit Newsletter on the top menu for a complete listing of our upcoming programs. Patrons can register online or in-person. Programs with a fee must be registered for in-person. All fees are non-refundable.
Young adult programs are open to students, grades 6-12 with a North Babylon Public Library card. Non-residents may sign up for the SAT classes.

Children's program registration is March 1st and April 1st. Children's programs are limited to North Babylon cardholders only. Please contact the Library(631-669-4020), for any additional information regarding programs.