Narwhal, Unicorn of the Sea
Pre-K-through Fifth Grade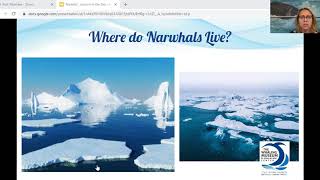 Explore the mysterious whale that fueled one of the greatest myths of all – the narwhal! Learn all about these elusive creatures and how their tusks inspired legends of unicorns. Have fun making your own narwhal friend! Program presented by the Whaling Museum of Cold Spring Harbor.

Materials List for Craft: 1 paper plate; scissors; glue stick or tape; markers, crayons, or colored pencils; googly eyes (or draw on eyes.) Enjoy your narwhal!
Narwhal, Unicorn of the Sea Craft Instructions
This program will be available through Monday, December 14, 2020.