eBooks for All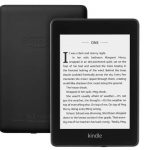 Starting November 1, Macmillan Publishers(and their subsidiaries)
will restrict libraries regardless of size and population served,
to purchase only one single copy of a new eBook title for the
first eight weeks after release.
In Suffolk County that will be one copy for our WHOLE COUNTY.   
This will mean much longer wait times for eBooks from authors
such as Nora Roberts, Jeffrey Archer, Louise Penny, Jonathan
Franzen and many more.